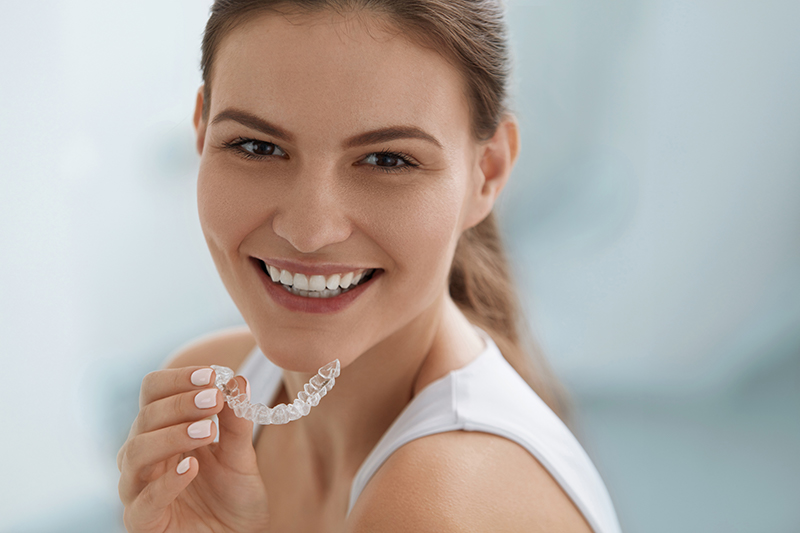 WAIT! Do Not Order Clear Aligners Online
Some sites boast that they can ship orthodontic aligners or appliances directly to your house for a low cost. However, there are many dangers to consider. Read below to learn more.
Hodges Othodontics
Dr. Ryan Hodges — Orthodontic Specialist in Moorpark and Newbury Park, California
The internet provides so much convenience by allowing us to shop online, but there is one thing you should never try to cut corners with: your health, including your orthodontic treatment.
The "treatment" you order online may cause significant and irreversible damage to your teeth, including damage to tooth roots, gum recession and tooth loosening. All of these dangers lead to more expensive treatment in the long run. Your smile is far too valuable to take those risks.
The problem with ordering orthodontic treatment online is that there is often no in-person examination before beginning treatment, no management and supervision during treatment, and no evaluation after treatment has been completed. Even if your smile may be looking fine to you, there are problems that only a skilled orthodontic professional can detect through a careful in-person examination.
Questions to Ask Before Ordering Orthodontic Treatment Online
Will there be X-rays taken?
Will there be any in-person visits?
What is the name of the dentist or orthodontist involved with your treatment? Are you able to easily contact them?
What are the possible risks?
Who will check for any issues that may arise during treatment?
Who can you go to if you have an orthodontic emergency during treatment?
Who will cover the cost if you have to see a local orthodontist or dentist for an emergency during treatment?
If you are injured or have a dispute involving your treatment, how will it be handled and what are your rights?
Does the treatment comply with your state's dental laws? (See https://www.aaoinfo.org/state-laws-and-regulations and https://www.aaoinfo.org/aao/state-dental-board-info for more information.)
You never know what you might get when you order orthodontic treatment online, but with Hodges Orthodontics, you can expect reliable and high-quality treatment from a caring professional you can see in person any time you need to. Dr. Ryan Hodges can personally ensure that you are getting all of the care you need and that your goals are being met, and he can make any necessary changes or recommendations tailored to your smile.
Dr. Hodges recognizes that convenience and cost are important factors when deciding whether to begin orthodontic treatment. With a Virtual Smile Assessment, you can get a preliminary treatment plan from Dr. Hodges from the comfort of your home. And for those that qualify, Dr. Hodges offers Invisalign treatment at competitive rates to online aligner companies, requiring as little as three in-office visits. Get the individualized care that you deserve from the leading Invisalign provider in Moorpark and Newbury Park and don't settle for impersonal treatment online. Find out today what Dr. Hodges can do for you by taking a Virtual Smile Assessment or contacting our office today!