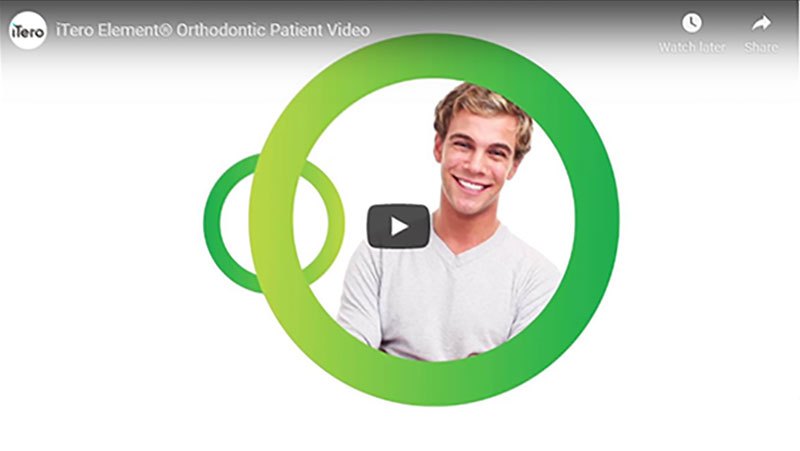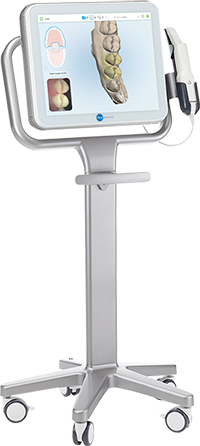 iTero® digital scanning removes the mess and goop from taking impressions! Using this state-of-the-art technology, we can make the impression process quick and comfortable as well as highly precise. Digital impressions allow Dr. Ryan Hodges to ensure that orthodontic appliances, including traditional braces and Invisalign®, are tailored to your exact needs.
The iTero device is one of the most advanced digital scanners currently available, capturing three-dimensional images of the inside of your mouth in seconds so that we can visualize your teeth and supporting oral structure and provide comfortable and effective care. The imaging process is simple – our orthodontist and team simply pass a small wand over your teeth. The wand captures the images and simultaneously processes them to provide an immediate, completely and highly accurate digital impression. Captured images are saved automatically so that you will not need to sit through a second scan.
Benefits of iTero digital impressions include:
No mess
Completely non-invasive
Comfortable – the scanning process can be started and stopped as needed if you feel at all uncomfortable
Faster and more efficient
No risk of gagging
We welcome you to call or text Hodges Orthodontics at 805-498-1006 to learn more about iTero digital scanning and impressions and set up your free consultation with our orthodontist in Newbury Park or Moorpark, California.
Outcome Simulator
Want to see what your smile will look like before you start orthodontic treatment? You can with Dr. Hodges and the iTero® Outcome Simulator!
With our Outcome Simulator, you will be able to not only preview your finished smile but also see the movements your teeth will make to get there. You will also see the dramatic side-by-side comparisons of your current smile and simulated smile.
Dr. Hodges can modify your smile by making it broader or changing the shape of a tooth right in front of your eyes.
You will be able to see your smile simulation during your first consultation, so you can make an informed decision about your treatment without committing to anything first.
Your smile simulation will be available within minutes and is yours to keep, allowing you to view all angles of your smile, zoom in and out, and see before and after images, all from the convenience of your home.
The best part of the Outcome Simulator? It does not require goopy, uncomfortable impressions! Our iTero scanner takes high-resolution images of each tooth to produce an accurate, detailed digital impression.
The Outcome Simulator allows us to show you what your smile can look like after orthodontic treatment. Call or text our office today to see what your smile can look like!