Welcome to Hodges Orthodontics! We have worked hard to assemble a wonderful team of highly qualified and caring individuals. At Hodges Orthodontics, we are committed to helping you every step of the way. We love laughing with our patients and making them feel at ease when they come to our office. You can trust us to treat you as we would our own family — with compassion, respect and honesty. Please get to know us by reading a little more about who we are.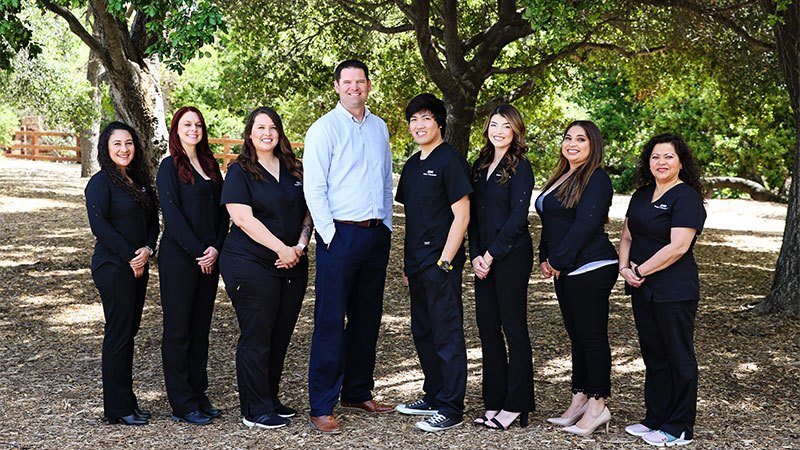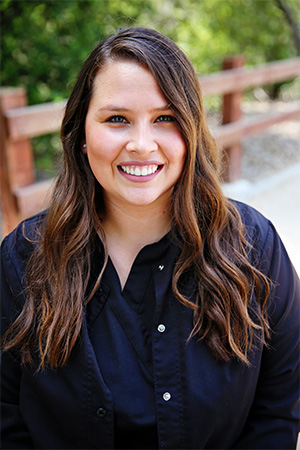 Amanda — Certified Orthodontic Assistant
I'm excited to be part of the Hodges Orthodontics team. Having been an orthodontic assistant for over ten years now, I can truly say the best part of being an assistant is the way we're able to connect with families through smiles. It is common for you to hear me sing or hum as I work on our patients or assist Dr. Hodges. My favorite part of working at Hodges Orthodontics is the friendly and fun environment we work in.
Away from the office, I enjoy time at home with my husband and three kids. Together we enjoy funny movies, playing games and cooking together. My favorite movie is The Little Mermaid, and my favorite foods include pizza and Mexican food.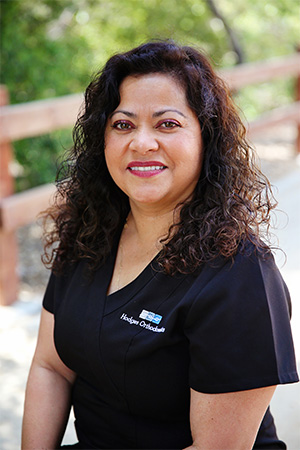 Bessy — Certified Orthodontic Assistant Hi, my name is Bessy. I am a Certified Orthodontic Assistant. Besides assisting Dr. Hodges, I make sure our tools are organized and clean. I make the clear retainers you get to wear when you are done with your treatment. You can also see me taking X-rays or updating patient pictures to monitor their progress. My favorite part about being an orthodontic assistant is being able to see the changes in a patient, not just their smile but the confidence it brings them.
In my free time, I like to go to the gym, listen to music, dance and cook up new recipes. My favorite foods are Thai and Mexican. On the weekends, I enjoy going to church and spending time with my granddaughter, Solaris, who is 5 years old. I also have two small dogs that keep me busy.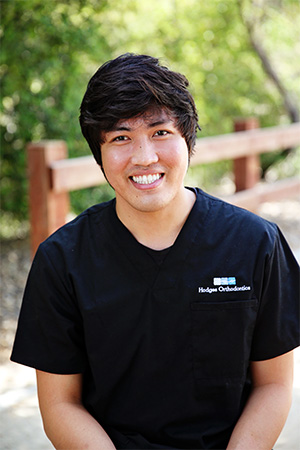 Jason — Dental Assistant Hello, I am Jason. I truly enjoy the orthodontic field and actually hope to become an orthodontist myself one day. I grew up in the Philippines and moved here in 2009. I really enjoy watching and participating in sports, such as football, baseball and especially basketball. Of course, I am a huge Lakers fan. I love to have a good time and enjoy having a good laugh as well.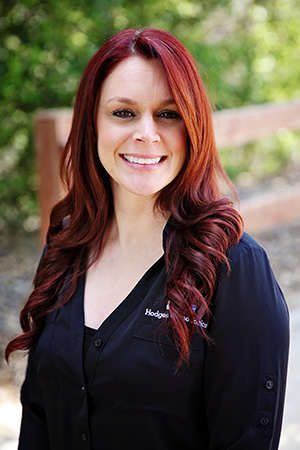 Kristen — Financial Coordinator I knew at a young age that I wanted to be in the dental field. Now, I have over 17 years of experience in the dental field. I went to Simi Adult School for dental assisting and graduated in 2000. I started as a dental assistant, then moved to the front office. While the majority of my experience is in general dentistry, I have enjoyed the last seven years in the orthodontic field. I truly enjoy my job and love the relationships that I have built with our patients.
I have been with my wonderful husband, Franky, since high school (my high school sweetheart). I don't have children, but I am one amazing aunt to six nieces and nephews. In my spare time, I enjoy spending time with family, watching movies with my husband and traveling to new places that I never thought I would see.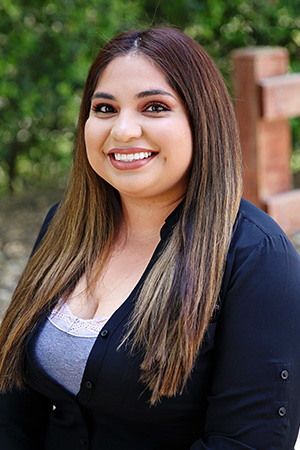 Lorena — Scheduling Coordinator Hi, my name is Lorena, and I have been in the dental field for five years. I joined this awesome team in May of 2018. I am grateful to work in a fun and caring environment where I get to learn something new every day. I love meeting and interacting with all our patients and watching their smiles transform throughout their treatment. In my spare time, I enjoy going to museums and the zoo and watching funny movies with my husband and daughter.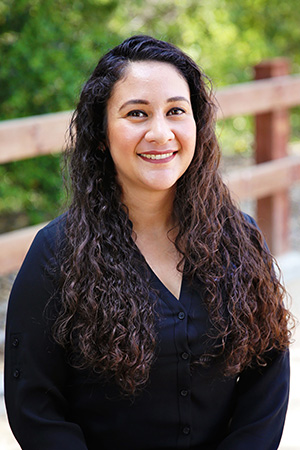 Maritza — Treatment Coordinator As a treatment coordinator, I introduce new patients to our office and inform them of the treatment processes Dr. Hodges recommends. Behind the scenes, I coordinate with referring offices and verify insurance plans, and I also help out with scheduling appointments. I truly enjoy working here, and I love seeing the transformations patients go through to achieve their perfect smiles.
I grew up in Moorpark, and after having lived in Thousand Oaks for a number of years, my husband and I are happy to call Moorpark our home. With two little ones, my free time is limited, but I enjoy spending time with family and playing soccer.