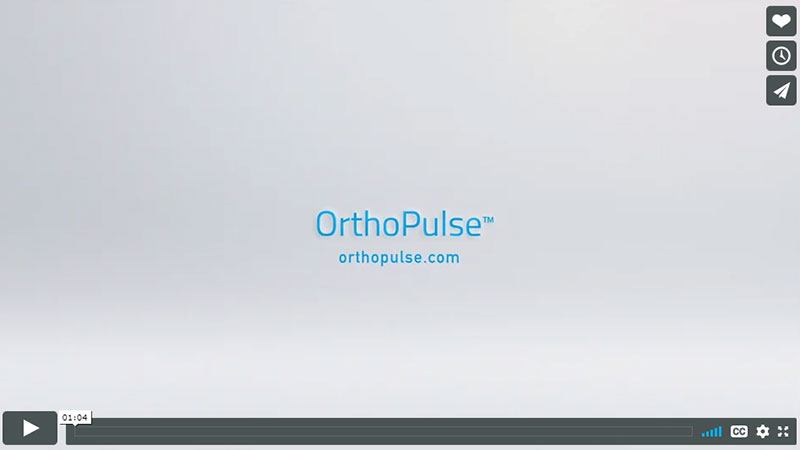 One of the technologies which Dr. Ryan Hodges uses to speed up your treatment is OrthoPulse®. OrthoPulse is a type of Light Accelerated Orthodontics™, meaning that it uses low levels of light energy to stimulate the bone surrounding the roots of your teeth and facilitate tooth movement. OrthoPulse is the first device of this kind to be cleared by the FDA for use with both braces and clear aligners.
OrthoPulse is a fast, safe and easy way to reduce your treatment time. Using the same natural light as the sun (low intensity near infrared light), the device woks to gently deliver energy to the tissues surrounding the tooth roots. This energy is absorbed by the cells and converted into chemical energy, which makes it available to your body to remodel the bone and speed up tooth movement. Just one self-treatment session of 10 minutes per day can noticeably accelerate your tooth movement. OrthoPulse is simple to use and will not interfere with your regular daily schedule – you can even use it in bed or while watching TV!
For more information about the benefits of OrthoPulse in Newbury Park and Moorpark, California, and to set up an appointment with our experienced orthodontist, please call or Hodges Orthodontics today at 805-498-1006.