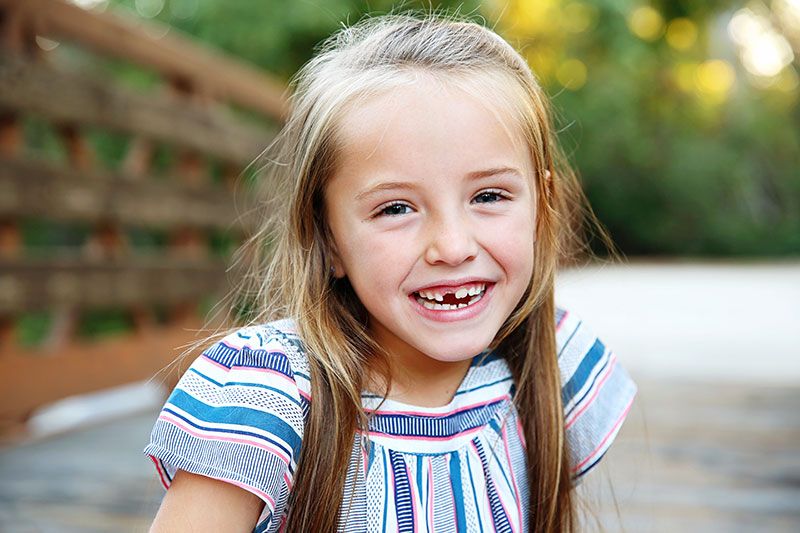 While orthodontic treatment is available for patients of all ages, the childhood and teenage years are the ideal time for treatment as the jaws have not finished developing and many problems can be diagnosed and corrected before they become serious. The American Association of Orthodontists® recommends that children receive their initial orthodontic screening by age 7. This early screening helps determine if orthodontic treatment is needed, and if so, when it should begin.
Dr. Ryan Hodges may recommend early interceptive treatment to:
Help your child grow and develop properly
Provide more room and preserve space in the mouth for erupting teeth
Guide jaw growth to correct the bite and provide facial symmetry
Reduce the possible need for tooth extraction or other invasive treatments
Reduce overall treatment time
Prevent jaw misalignment or TMJ disorders
Prevent airway and speech issues
Prevent or break harmful oral habits
Our goal with providing early treatment is to ensure that your child can achieve proper oral function and enjoy a healthy, balanced and confident smile. We are dedicated to providing individual, high-quality care that will give your child a lifetime of smiles, and we make every effort to ensure that our office is a positive and comfortable place for your child.
To learn more about early orthodontics in Newbury Park and Moorpark, California, and schedule your child's appointment with our orthodontist, please call or text Hodges Orthodontics today at 805-498-1006.